QRinfo App Privacy Policy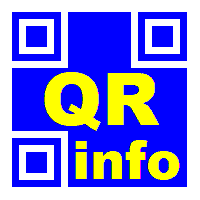 What will QRinfo do with your data?
QRinfo only stores your data on your device using the application. QRinfo do not store your data on anywhere else.

Can I delete the data after use?
Yes. There is a clear data link to delete all your data in the QRinfo application.

Product Warranty & Liability
Xeesa Services(HelpMeCheck.com) will not be liable to any parties if the QRinfo application is not working or causing any system hang or crash due to future updates or any incompatiblity system updates.